Apple released a new app along with its new firmware iOS 9. The users of new iPhone or iPad can now easily transfer their old Android device data to their new iOS device by simply adding the "Move data from Android" option while carrying out the iOS 9 setup. Down here a very simple guide to show you how to transfer Android phone data to iPhone using Move to iOS app.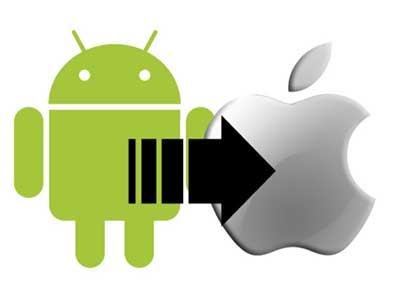 Although there are lots of apps out there on App Store which offer you the option to transfer your Android phone data. But  Apple now integrate the same option straight into the iOS setup process which make things easier than ever.
Please it is important to note that while using this app you cannot move all your data such as installed games, apps and their data or things like that.
How To Transfer Android Phone Data To iPhone Using Move to iOS
To follow this guide you need to install iOS 9 from scratch.
Lets start by setting up iOS 9 on your iOS device. During setup process you'll find "Move Data from Android" option on 'App & Data' page along with the regular options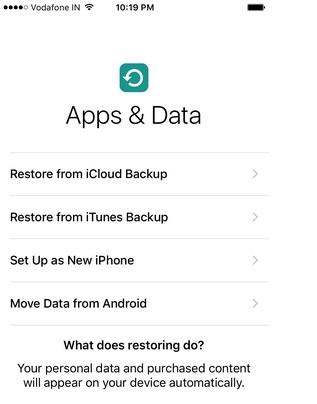 Just continue with setup, the "Move to iOS" app is asked to download on your Android device along with 10 digits code just note it down
Open Google Play Store on your Android device and download the app called "Move to iOS" from Apple. Launch the app to install hit 'Continue' button by agree the terms and conditions page. Hit 'Next' button at top right corner of the displayed page and here enter the 10 digits code provided in second step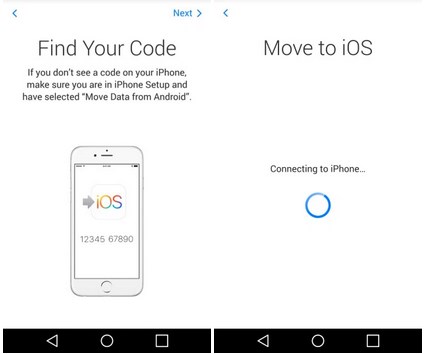 You have connect your iOS device with Android device via Wi-Fi network. One connected, the 'Move to iOS' app will show your Android device data which is ready to transfer to your iPhone or iPad
Simply select your desired data such as contacts, photos, messages,  videos, Google accounts, bookmarks and calendar events and hit 'Next', this process can take a time
Once this transfer is competed, now just carry out the rest of setup process.
Please note that you can also transfer your Google accounts data as well,  but you have log into your Google account before syncing account data.
The Move to iOS app is available on Play Store for free and requires a Wi-fi network to work and an Android device running Android 4.0 or later.