Apple already hit the mobile market with the introduction of new iPhone 6s and iPhone 6s Plus. People are very excited to buy these new smartphones. But some people think twice to pay for these new smartphones when they actually found that device is carrier locked (two years contract). Everybody like to get unlocked iPhone. Here we are showing you a very easy method to unlock iPhone 6s / iPhone 6s Plus for free. Check out more details.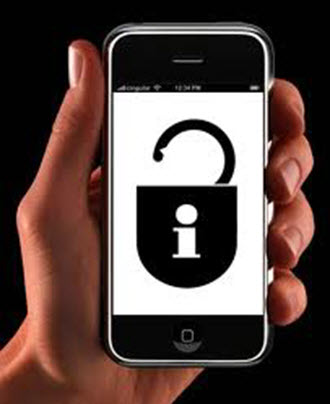 As for as Apple policy is concerned the company didn't offer you their latest devices contract-free unless few days after the introduction. But now it changes out, as you can pre-order contract-free new smartphones directly from Apple. The pre-order for iPhone 6s or 6s Plus is available now, but you need to wait for September, 25 to get the new contract-free iPhones.
Unlock iPhone 6s Or iPhone 6s Plus For Free [How-To]
The unlocking procedure for both iPhone 6s and iPhone 6s Plus is same, so we give only iPhone 6s unlocking here; so let start to unlock iPhone 6s now.
Step 1: The iPhone 6s unlock method provided here is free one, if you buy iPhone 6s from Apple store then this method will work otherwise if your phone is locked to a specific carrier then you need to pay for unlocking your iPhone.

Step 2: After buying iPhone, Now you have to activate your newly purchased iPhone 6s, here we have provided unlock methods on carriers AT&T, Sprint, T-Mobile.

AT&T Manual Activation:

Insert the SIM in your iPhone 6s

Enter the activation code either *123*(ZIP code)*06# or *123*(ZIP code)*05#

Power-off your iPhone and after 10 minutes turn it on.

T-Mobile Online Activation:

First of all find and write your device activation code (printed on activation card) or SIM card serial number and serial number of your iPhone 6s

Now open T-Mobile website and just enter any of above mentioned number

Sprint Manual Activation:

Note down your SIM serial number

Insert the SIM in your iPhone 6s

Press "*2″ to make contact with Sprint. An employees from Sprint will call you to activate your SIM card.

Step 3: As soon as your SIM is activated, connect your iPhone 6s with a computer where iTunes already installed and launch iTunes.

Step 4: Hit Restore button to start restoring from previously saved backup which will erase all your existing settings and data.

Step 5: Once the restoring process has been completed, it will show a message saying your iPhone has been successfully unlocked.
That's all,  by carrying out the above given method your new iPhone 6s or iPhone 6s Plus will be definitely unlocked without any cost.