As we all expected, that Apple will release the first public beta of OS X Yosemite today and they did as the public beta is available free to download. As Apple provide this to public beta to first million users who successfully join OS X Beta program. As this beta carry a build number 14A299l, which is actually different from build number of OS X Yosemite Preview 4. Here the detail on how to install OS X Yosemite public beta for free.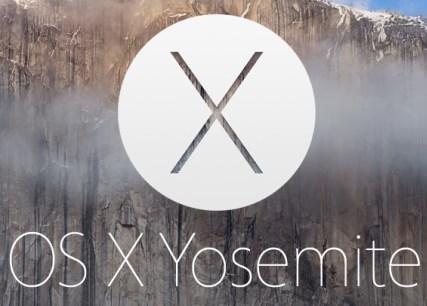 OS X Yosemite public beta is available for following Macs:
iMac (Mid 2007 or newer)
Mac Pro (Early 2008 or newer)
MacBook Pro (Mid/Late 2007 or newer)
MacBook (Late 2008 Aluminum, or Early 2009 or newer)
MacBook Air (Late 2008 or newer)
Mac mini (Early 2009 or newer)
Xserve (Early 2009)
Requirements to install OS X Yosemite public beta on your Mac:
You have already installed OS X Mavericks 10.9 or later
Minimum 2GB RAM
Minimum 8GB free disk space
Apple has released four developer preview versions of OS X Yosemite, so while it is quite stable, it still very much a beta version, and one can expect it to be buggy. So it is recommended to install the beta on your secondary Mac instead of your primary one.
See Also:
As we know that Apple already seeded four betas of OS X Yosemite, it means that it is now very stable to use, but being a beta version it may contains some bugs. So it is suggested that you should install this public beta on secondary computer.
But before you proceed, don't forget to take a backup of the data and files on your Mac using Time Machine, the built-in backup utility in OS X. If you need help, check this knowledge base article.
Before installing the public beta of OS X Yosemite, you need to take complete data backup using built-in backup utility called Time Machine. If you have any issue then check the knowledge base article.
Steps to install OS X Yosemite beta:
 Sign-up here is you have no ID
After sign-in simply scroll down and hit the button named "Get OS X Yosemite Redemption code"
New screen will open with all necessary instructions on how to install OS X Yosemite. Here tick a check box called "I have read the above and understand the limitations of using this beta software" and then click on "Download OS X Yosemite Beta" button.
After Mac store will ask to provide the redemption code which you have just entered click the Redemption button to start download and just follow the on-screen instruction for installation.