A couple of days we have informed you about the SemiRestore but few poeple comments pointed out iLEX RAT, an additional tool — one that is much longer than the SemiRestore, that enables you to do something identical, but the good news is the tool got a new update which is far better than the earlier one. So check this iLEX RAT to restore   iPhone .
You may also like:
Even with its doubtful name, iLEX RAT is a very simple command line tool that is executed right on the iOS device. This is excellent for people that do not want to scam around with SSHing into their gadgets and execute some of the SSH instructions that SemiRestore needs.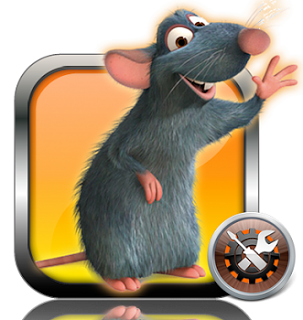 How To Configure the iLEX Rat On iPhone:
STEP 1:Just tap on the Cydia and add the subsequent repo > http://cydia.myrepospace.com/iLEXiNFO/
STEP 2: Just after the repo is set up on the iPhone, You have an iLEXiNFO source beneath sources list. Just tap on iLEXiNFO source, and now install the iLEX R.A.T. Moreover, R.A.T. is an acronym for Remove All Tweaks, but as you will see, this application manages a lot more than just tweaks.
NOTE: After the installion of iLEX RAT you will observe there is no app icon or configuration settings for this tweak, so do not get worried, keep going   and adhere to the steps.
STEP 3: Now you have to install the "MobileTerminal" which is readily available on the BigBoss repo. And the moment you have install the MobileTerminal your iPhone is completely ready to be restored.
Bear in mind, that don't think the iLEX RAT as just the Cydia tweak, it is still able to restore your whole device back to a stock nature. Having said that, it is crucial that you backup the device just before doing any restores. In fact, the iLEX RAT by itself is a backup and restore tool, but we can not cover all of it.
How To Execute the iLEX RAT on the iPhone:
 STEP 1: At the moment Open the MobileTerminal and then type "Rat" without having the quotes and then tap on enter. Now the interface of iLEX RAT will there, and you will have a variety of options. But we have to focus on Optione 12 (Full Restore), because that is most similar to SemiRestore.
STEP 2: Pick the option 12, opt for yes, at this time the restore progress will be on, so at the moment you have nothing to do other than relaxing   for a few minutes.
STEP 3: After the rebooted, you will be welcomed with the conventional iOS setup wizard to re-configure your iPhone. The only factor that will be eventually left on your gadget right after a restore is Cydia, in conjunction with the iLEX RAT source, so that you can conveniently install it once again.
Well you have efficiently restored your jail-broken iPhone by using   the iLEX Rat.