Just one week after releasing iOS 9, the Apple company has unveiled iOS 9.0.1 final firmware for latest iOS devices including iPhone, iPad and iPod touch. Down here you can find the links to download iOS 9.0.1 for iPhone 6s and iPhone 6s Plus.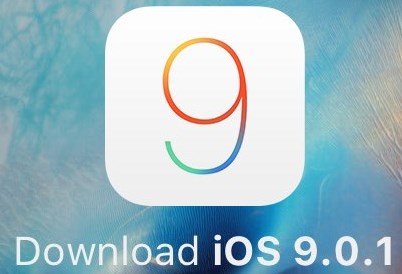 As company already announced that new iPhone 6s and iPhone 6s Plus is going to be launched here on Friday September 25. People who are picking up the new iPhones will definitely find this new firmware update on their devices.
This new update carries all those new features come with iOS 9.0 including new News and Notes apps, Siri with search intelligence, wallet with store, Proactive Assistant, new Power mode for battery life improvement, multi-app multitasking for iPad.
This new update is basically a minor update, which fix couple of iOS 9 issues, including "Slide to Upgrade" lock screen issue which prevent users from upgrading to iOS 9.
Download iOS 9.0.1 Final IPSW For iPhone 6s, 6s Plus
This iOS 9.0.1 final is support following iOS devices:
iPhone 4S, iPhone 5, iPhone 5c, iPhone 5s, iPhone 6, iPhone 6 Plus
iPad 2, iPad 3, iPad 4, iPad Air, Retina iPad mini
iPad mini , iPad mini 2, iPad mini 3
iPod touch (5th generation)
If you are not receiving the OTA update on your device, then just download the proper iOS 9.0.1 IPSW file for your own iOS device via links given below. But you need to check your device back cover to find out your device model number in order to download the correct version.
iOS 9.0.1 download links:
Once again it is important to note that people having jailbroken devices that there is no jailbreak available for this new firmware update right now. Therefore people who are running iOS 8.4 and below should care about their jailbreak and no need to get this update until further update.