People who are really excited about Cydia landscape mode, but you need to know that the landscape mode is not available for all iOS devices this mode is only works on big screen devices iPad and iPhone Plus. And saurik has now give another update to Cydia as Cydia installer v1.1.15 released to fix the bugs, installed tab icon is change.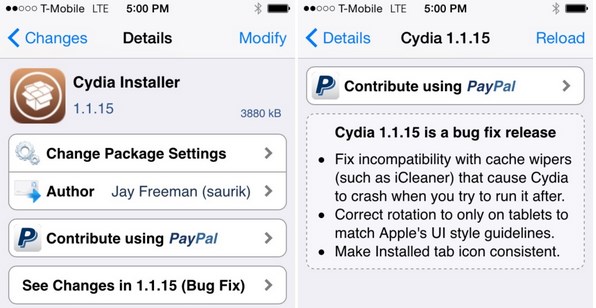 Obviously n unsupported devices Landscape addition is a bug, which is not actually a feature, as in Cydia Installer v1.1.15 Saurik has fixed it accordingly here is change log for details.
Fix incompatibility with cache wipers (such as iCleaner) that cause Cydia to crash when you try to run it after.

Correct rotation to only on tablets to match Apple's UI style guidelines.

Make Installed tab icon consistent.
Cydia Installer v1.1.15 Released
On Reddit thread Saurik suggests that the landscape mode for unsupported device other than iPad and iPhone 6 Plus was a bug in Cydia installer v1.1.14:
Cydia is not supposed to work in landscape mode on any devices other than iPads and the iPhone 6+. This was a bug :(. (What is confusing me is that the code looks like it would fail to rotate on the 6+, not succeed in rotating on everything else.)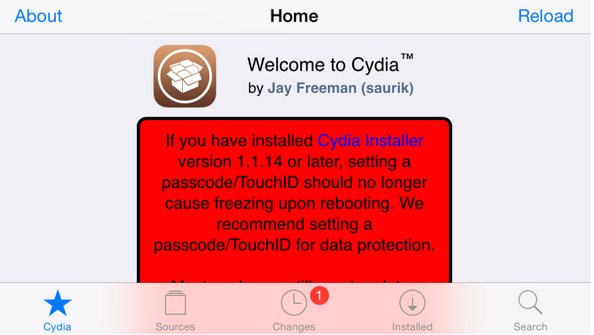 It is rather unfortunate that other devices lost the landscape modem but somehow to stick with Apple's UI it is considered a good decision, look at the above image just to view how the landscape looked like on iPhone 5s.