Everybody want to have an additional item on its iOS device dock and we find a jailbreak tweak called betterFiveIconDock  which enable you to add a fifth icon to your iPhone dock running on iOS 8. The good thing is that this tweak is available free of cost on non-default Cydia repo, which give a very good look on iPhone 6 and even a very good one on iPhone 6 Plus with large screen and landscape mode as well. Just look here.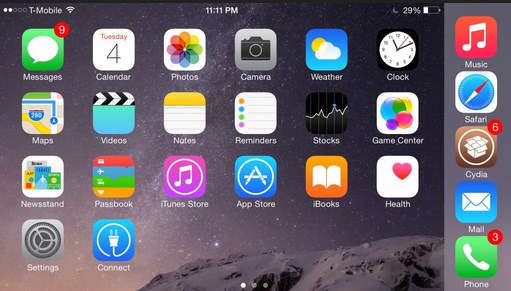 You want to add five icons on your iPhone dock you have to add on your device which is already jailbroken, you have to add the repo given below to Cydia sources:

http://repo.rpdev.info
iPhone 6 Five icons Dock Tweak [How-To]
After adding the above package you will see the package named betterFiveIconDock, which may be downloaded and installed consequently on your iOS 8 device. The good thing about this tweak is that it has a suitable space between dock icons and most significantly it give a very good look to device home screen.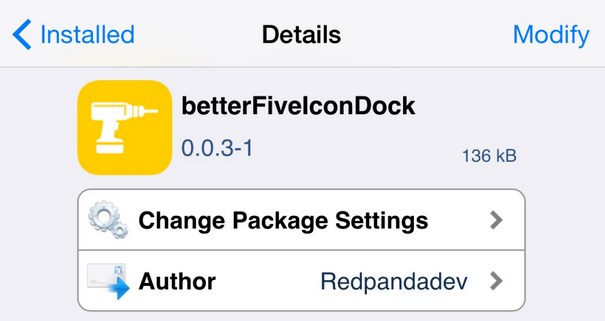 It is very simple and extremely useful tweak, if you want to see more good look than install and test this tweak on iPhone 6 Plus which has a bigger screen than iPhone 6.