Pangu 8.0-8.1.x untether 0.2 update available for download right now as Pangu team has put out an update to Pangu iOS 8.0-8.1.x Untethered jailbreak which provides few minor enhancements and bug fixes. This update fixes the Cydia Substrate loading issue, Safari crashes and iMessage picture sending issue, check out the remaining details and how to update down below.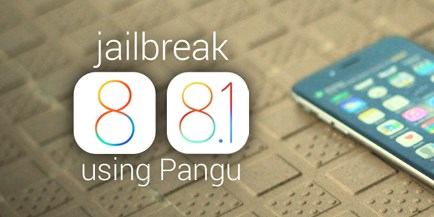 From the home screen of Pangu app this new update is available, but to get this update you have disable the pass-code just before getting this update, team Pangu also provide following description about this new update:
Saurik has given the update but after some issues faced by users while booting their devices after getting this update then the given update has been removed from Cydia, so you have to be cautious to proceed.
Download Pangu 8.0-8.1.x Untether 0.2 Update
To download Pangu 8.0-8.1.x untether 0.2 update follow these steps:
From device home screen tap Pangu icon
Open the Manage tab, and you'll find the update as "Pangu 8.0-8.1.x Untether"
Just tap on Update and then yes to confirm
After downloading the update your iOS device reboot
That's the story to download the Pangu 8.0-8.1.x untether 0.2 update which will definitely fix the Safari crashes, iMessage picture message pending issue and Cydia Substrate loading issue while device rebooting.