Well-known apps for instance YouTube, Hulu Plus and Pandora all are excellent to have some fun but they're frequently loaded with lots of ads. One or two Ads is not an issue for some people but when you will get a huge amount of such annoying ads, it will be very annoying for you. Right now, we are sharing that how to block Ads on iPhone to save data in various apps without any jailbreak.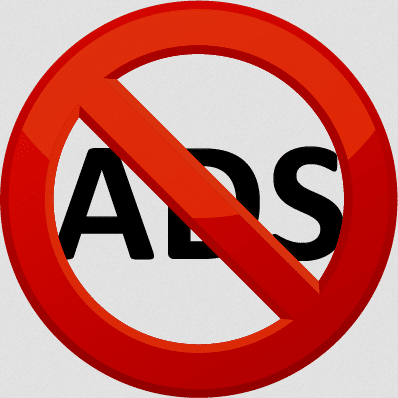 To stop ads in iOS 7, you just need to install the Weblock – the real AdBlocker for the iOS developed by FutureMind. Sad to say, that this app is no more free and cost you $1.99. On the other hand. It will block almost all sort of online material for instance advertisements, different popups, trackers and much more. It will also stop the services for social media such as Facebook, Google+ and Twitter. And as described before that it can also block the ads from different apps such as YouTube, Hulu Plus and Pandora.
NOTE: If you are running VPN on iPhone, this app will not work. Additionally, ad blocking only works if you are on WiFi. Blocking on data plan connections is still a work in progress.
You may also like:
How to Set up Weblock – AdBlocker for iOS 7:
On buying then installing the Weblock app from App Store, you will find that some of the ad servers will be blocked automatically. You may see such ad servers through Generic AdServers and AdServers.
If you want to block the ads, simply tap on three horizontal lines menu at the top left end. Hit the Setup from menu and you will get a small guide coaching you that how to key in a web proxy URL. Weblock uses this fake proxy re-route all the ad requests. Generally, you simply tap on that proxy URL, copy that, go-to Settings > Wi-Fi > Choose your own Wifi network > Set that HTTP Proxy URL to Auto, and then paste the above copied link. Respring/Reboot your iOS device for good result.
How to Block Ads in Hulu Plus and Pandora apps:
To stop ads in Pandora and Hulu Plus, just toggle on the Block Pandora ads and Block Hulu ads switches. Reboot both these apps and you will see that both the apps will become ads free. In Hulu Plus, advertisements will substituted with a dark-colored loading screen.
How to Block YouTube App Ads:
To block ads in YouTube app, you need just to install the Weblock. There's a choice to block the ads from YouTube app but it could possibly lead you to some concerns as described by different users. Just install the Weblock and you will find some result.